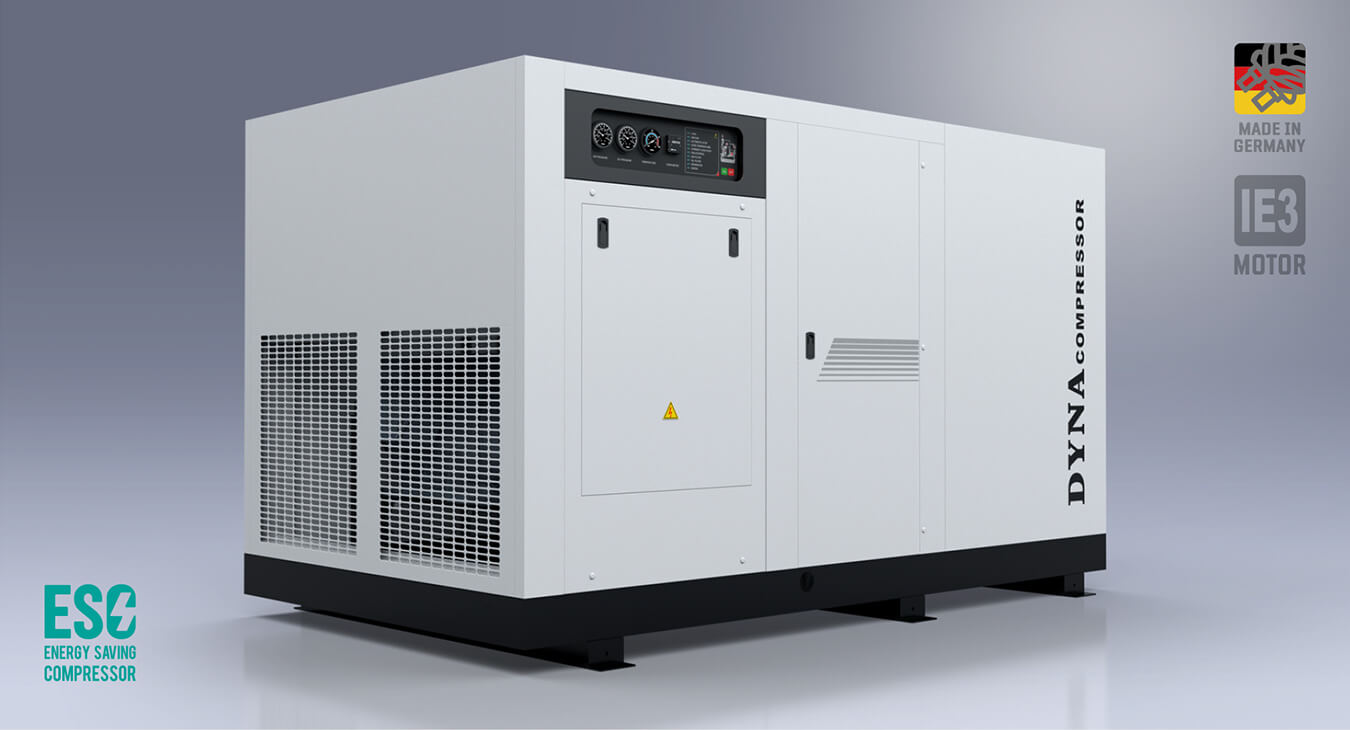 DS300-110 Video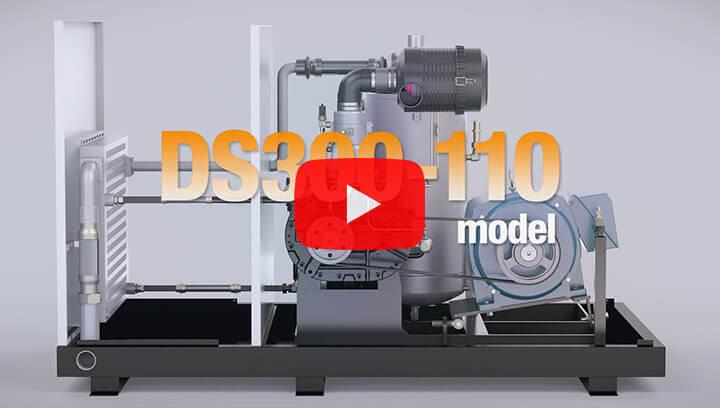 Air intake from both compartments Cooling efficiency being upgraded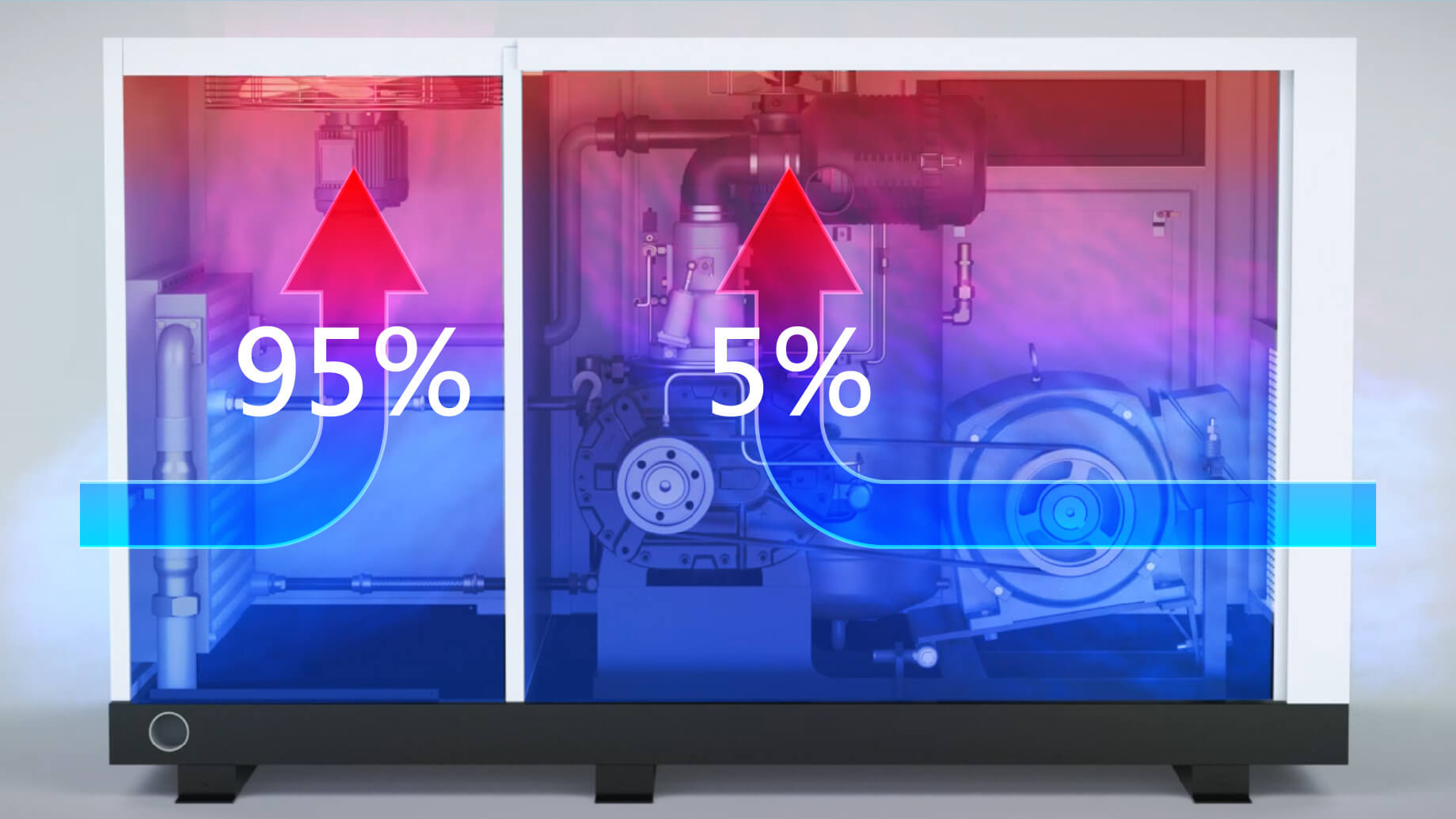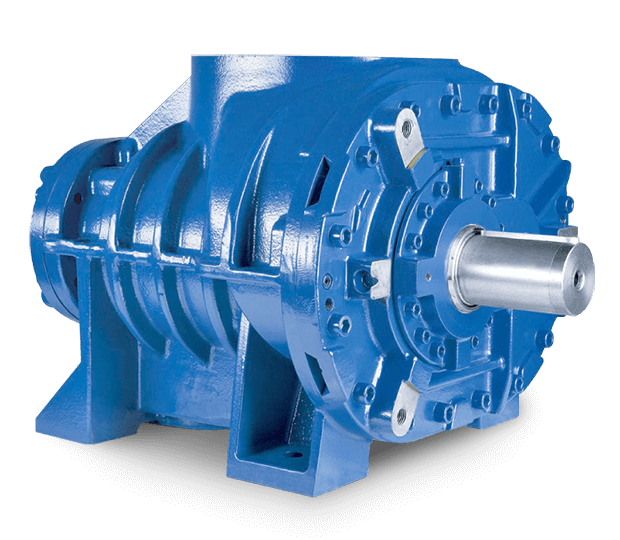 VMX 160 RD
(m³/min)
min - max
P (kW)
min - max
11.5 - 28.3
75 - 160
Aerzener Maschinenfabrik GmbH
AERZEN VMX SCREW AIR END
Rotor made by Aerzen of Germany, the world class first grade craftsmanship quality and superior industrial materials. There are no surface that contact with the rotor of VMX series, minimum abrasions, smoother operation and more durable.
B300-150HP air compressors of DYNA installed VMX 160 RD rotor, power drive 75-160kW, with flow of 11.5 - 28.3m³/min, powerful and highly efficient. Under severe environmental conditions, it still performs reliably. Temperature applicable are -10°C to 45°C. The top quality choice of air compressor.
Applicable industries : cement, plastics, industrial cereals processing and sewage treatment.
Model
Number
F.A.D. at Working Pressure
Motor
Power
Air Outlet
Pipe Dia
Compressor Dimensions
Net Weight
7kg/cm²
10kg/cm²
13kg/cm²
m³/min
cfm
m³/min
cfm
m³/min
cfm
kW
HP
inch
L × W × H (mm)
kgs
B300
DS300-110
20.18
713
17.0
600
14.0
494
110
150
3
2700 × 1550 × 1640
2175
DS300-132
22.8
800
18.5
635
16.0
565
132
175
3
3100 × 1650 × 1840
2445