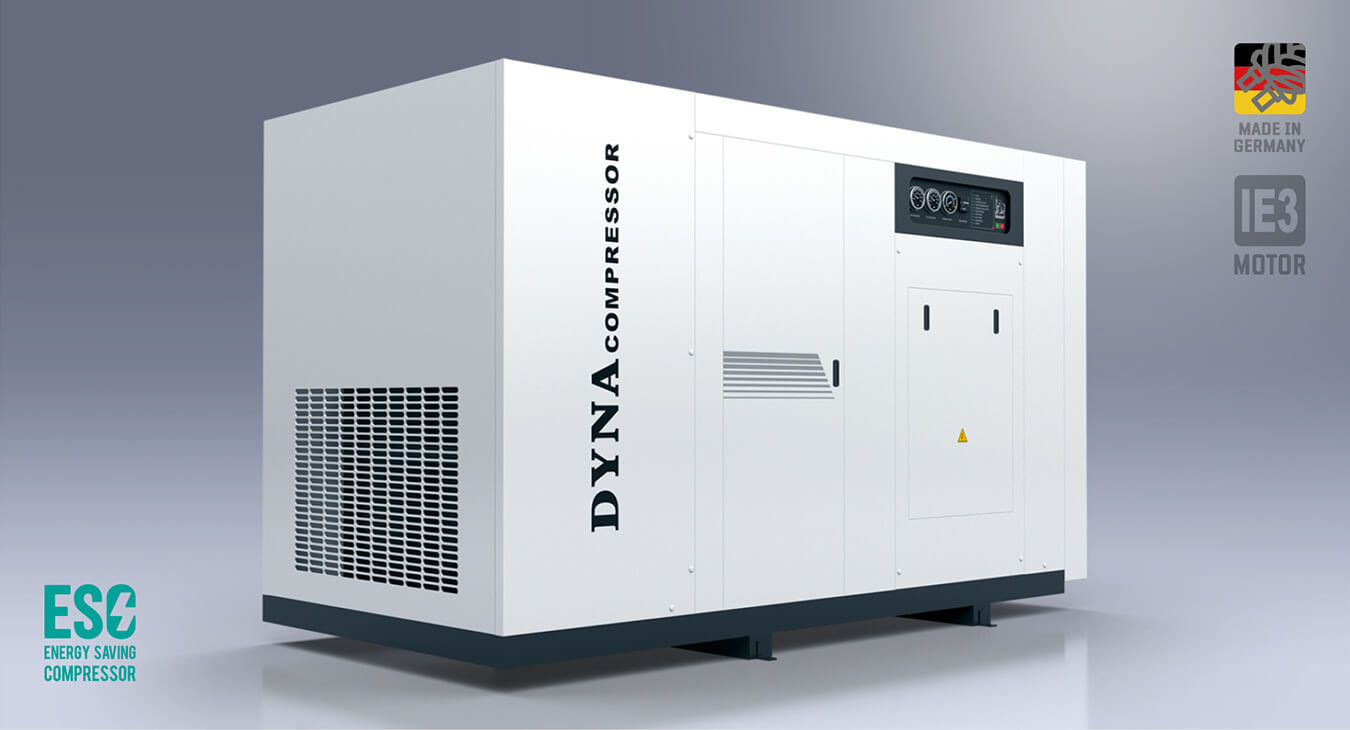 Air end compression system

100% imported from Germany. In order to ensure the quality of operation and stable air flow of the the air compressor, we use German high-precision rotors with stable performance, excellent quality, and more durability.
Air filtration system

The primary air filter filters the larger dust and impurities in the air.
The multi-stage air filter filters the finer impurities in the air to ensure the quality of the air intake.
Intake control system

The casting material are with high strength and is not easily damaged under the impact of loading and unloading. It effectively contains the noise and vibration caused by movement of on and off load. When the intake valve is closed, the impact of gas is blocked, and it can also prevent the return oil spout from the air inlet.
Cooling system

Oil filtration + thermostat = anti-emulsification, no degeneration. Design according to subtropical weather, optimal tipping point of water evaporation be fixed, cycling oil stay pure, no emulsification, no degeneration, normal machine operation insured.
Oil/air separator system

Pressure retaining valve reduce the pressure difference, the oil particles atomized and diffused after impact, with patented mechanical oil tank separation, the air discharged with oil content below 2 ppm.
Dust filtration net System

DYNA R&D team designed fore-installed dust infiltration net, Capture efficiency it's over 90%, efficiently blocked the dust from the machine. It extends durability of consumables, light in weight, easy installation and replacement, small in pressure loss, big in air volume processed. It saves a lot of equipment and man power.
Model
Number
F.A.D. at Working Pressure
Motor
Power
Air Outlet
Pipe Dia
Compressor Dimensions
Net Weight
7kg/cm²
10kg/cm²
13kg/cm²
m³/min
cfm
m³/min
cfm
m³/min
cfm
kW
HP
inch
L × W × H (mm)
kgs
B250
DS250-75
13.3
470
11.2
395
9.6
340
75
100
2 1/2
2650 × 1350 × 1745
1800
DS250-94
16.7
590
13.4
473
11.8
416
94
125
3
2650 × 1350 × 1745
2130